---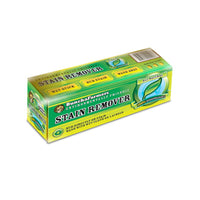 It's a no brainer - add this to your order and keep your kiddo's (and your own) clothing looking spotless!
BunchaFarmers stain remover will get out just about anything!
From the manufacturer: ​"Our product is made with all-natural, biodegradable saponified oils of coconut, canola and vegetable,as well as litsea cubeba essential oil. It is enhanced with borax to soften the water and aid the cleaning process. There are no artificial dyes or perfumes, just the fresh, clean scent of natural lemon and the deodorizing power of lemon-scented litsea cubeba oil. It will not discolour clothes or fabrics."